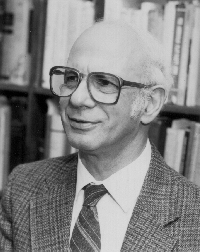 Bruno Nettl è nato in Cecoslovacchia nel 1930 e si è trasferito nel 1939 negli Stati Uniti, dove ha studiato presso l'Indiana University e la University of Michigan. Dal 1964 ha insegnato presso la University of Illinois, dove è professore emerito di musica e antropologia.

Attivo principalmente nel campo dell' etnomusicologia, ha svolto ricerche principalmente sulle popolazioni dei nativi americani e sull'Iran, ma anche su Israele e l'India del Sud. E' stato Presidente della Society for Ethnomusicology, editor delle riviste Ethnomusicology e Yearbook for Traditional Music.

Fra le sue principali pubblicazioni ricordiamo Theory and Method in Ethnomusicology (1964) e The Study of Ethnomusicology (1983). Fra le più recenti vanno citati i volumi Blackfoot Musical Thought: Comparative Perspectives (1989), The Radif of Persian Music (n. ed., 1992), Heartland Excursions: Ethnomusicological Perspectives on Schools of Music (1994).