EOL 3: Music, Myth, and History (Bohlman)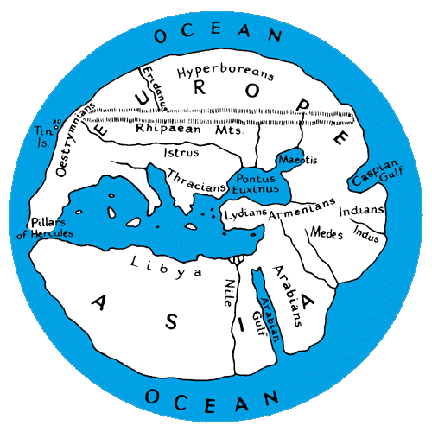 "The relation between myth and history to the Mediterranean became even more complex, enveloping all its shores."

Hecateaus' map of the world.


(Adapted from the Cambridge Ancient History, vol.III, no.3, 2nd edition, fig.35; after the Grosser historischer Weltatlas, vol. I)

Image courtesy Brien Garnand, from the Committee on the Ancient Mediterranean World web site.
---